The Early Career Investigator (ECI) Committee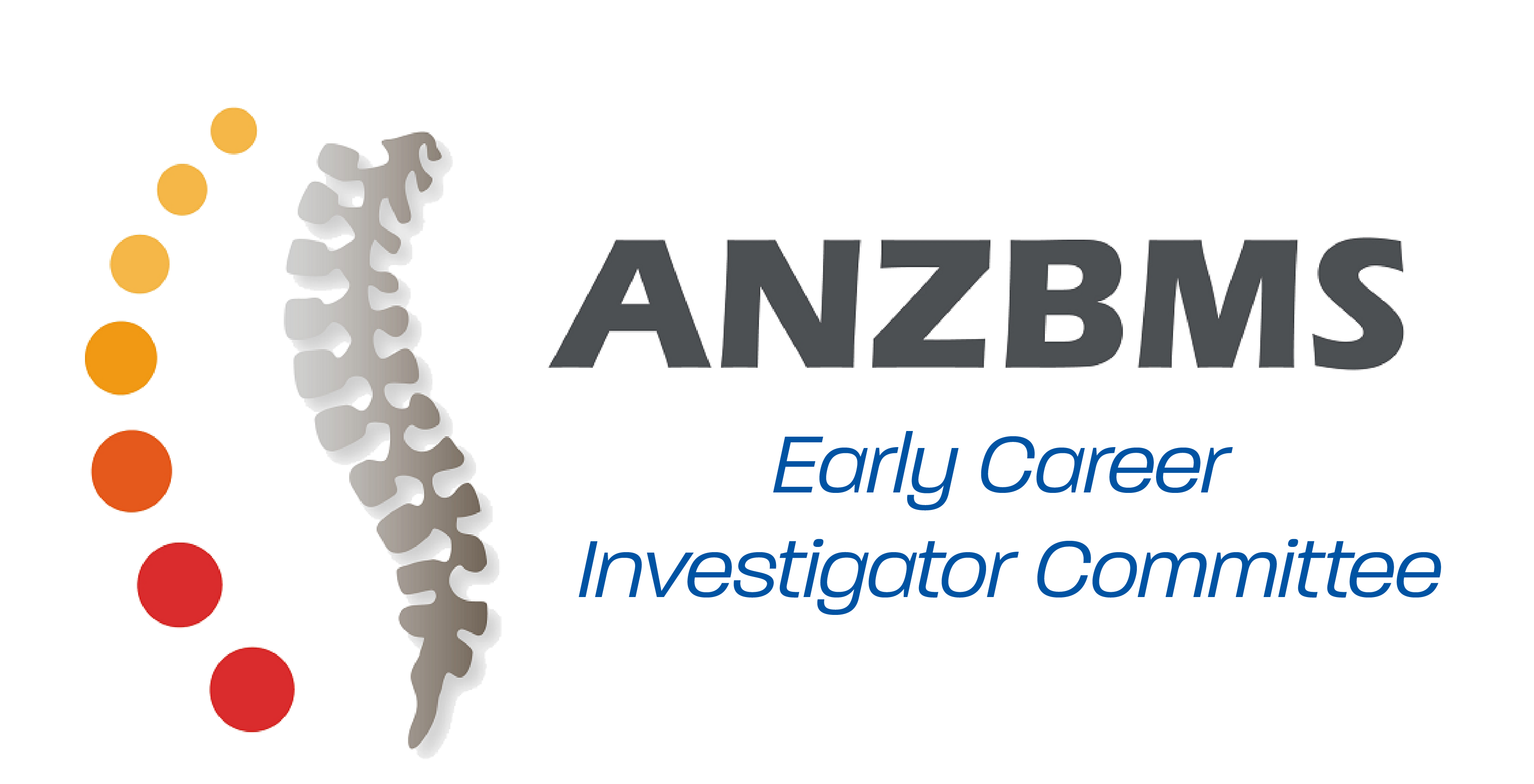 Definition of an Early Career Investigator
Current higher degree or current researcher within 10 years from the award of a PhD/MD.
Mission
The mission of the Early Career Investigator Committee (ECIC), formed in February 2017, is to help shape the future of bone and mineral research in Australia and New Zealand by fostering active engagement of early career investigators within the Australia & New Zealand Bone and Mineral Society (ANZBMS), supporting professional development of early career investigators and facilitating interactions between junior and senior members of all disciplines.
Objectives
To act in collaboration with the ANZBMS senior committee and foster active engagement of early career investigators within the ANZBMS.
To promote activities that engage early career investigators and senior members in open dialogue and collaborative initiatives.
To increase early career investigator awareness of research trends and application of new technologies in bone and mineral research.
To increase engagement of clinical trainees and improve training in bone and mineral metabolism.
Involvement in scientific and social programs at the ANZBMS Annual Scientific Meeting.
To foster science communication and engagement with the public.
To facilitate translation of scientific findings to industry and government.
Who we are
Co-Chairs
Joshua Lewis and Sabashini Ramchand
Members
Alexander Rodriguez
Athena Brunt
Ashika Chhana
Audrey Chan
Christina Vrahnas
Feitong Wu
Jasna Aleksova
Renee Ormsby